Coffiti (Coffee Graffiti)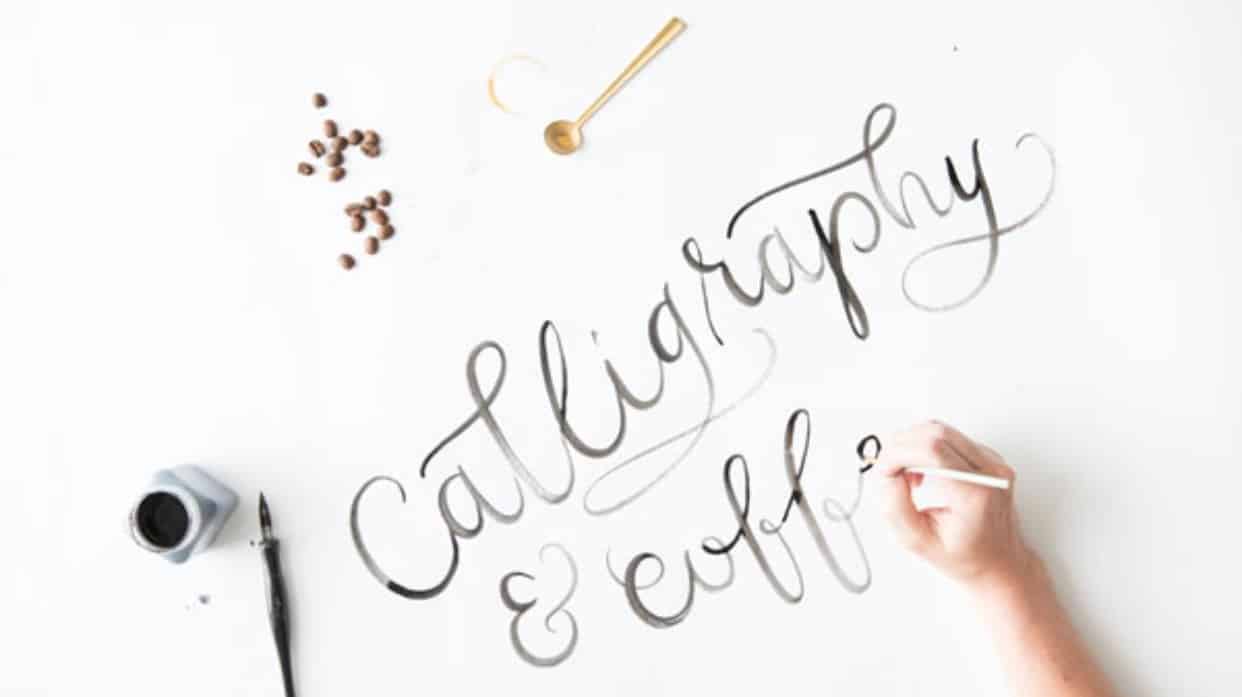 Awaken your inner artist with a cup of coffee! Literally. Coffee isn't your cup of tea? No worries, we have you covered.
This thought-provoking team experience is a BIG hit with coffee aficionados, and is a great way to end the year with positivity and something to look forward to.
Remember your New Year's resolution for 2020? How's that going?
Whether it's team goals, values, motivational quotes or New Year's resolutions, you know how it is. Write something inspirational and audacious in a notebook. Tuck it in a drawer. And then it's gone! Vanished!
But, there's a better way to stick to them.
What if we told you, you can learn to paint it in coffee? No, not like the Greek cup of fortune. I mean real espresso.
Take up a brush. Dip it in coffee. And, with a master's guidance, write your big hairy audacious goals in beautiful calligraphy.
Do this, and we promise you, your 2021 will be 10 times better than 2020.
Invigorate your team with some help from coffee
| | | |
| --- | --- | --- |
| Why | Through this experience you're aligning and motivating team members on shared values, and supporting local baristas and artists that have been stood down or impacted by COVID-19. | |
| Team Size | Works well for teams of all sizes. | |
| Duration | Approx. 60-90 minutes | |
I'm Izzy, a Designer & Calligrapher based in the gorgeous Bondi Beach, Sydney.​
Australian beautiful turquoise waters are my main source of inspiration to create bespoke calligraphy and illustration designs. I like experimenting with alternative media such as coffee as well 🙂
I have University studies in Fine Arts, and have dedicated many hours of my life to teaching enthusiastic students, and now I'm back to share some love with you in my workshops, especially if you are looking to dive in and create your own pretty letters and decorations.
*Please note: artists may change
Your Next Class
New team experiences and instructors added each week.
© 2020 Yum Tum. Zoom is a proprietary trademark of U.S. Zoom Video Communications, Inc. Yum Tum is not affiliated with Zoom nor makes any representations for Zoom. For Zoom's privacy policy please refer to
this page
. Pictures  or videos of classes are the best available representation of dishes offered in the classes. However, this does not guarantee that the experiences will come out looking exactly the same during a class. Yum Tum and it's instructors are not liable for the end result. Yum Tum and its chefs cannot be held responsible for any injury sustained during a class.