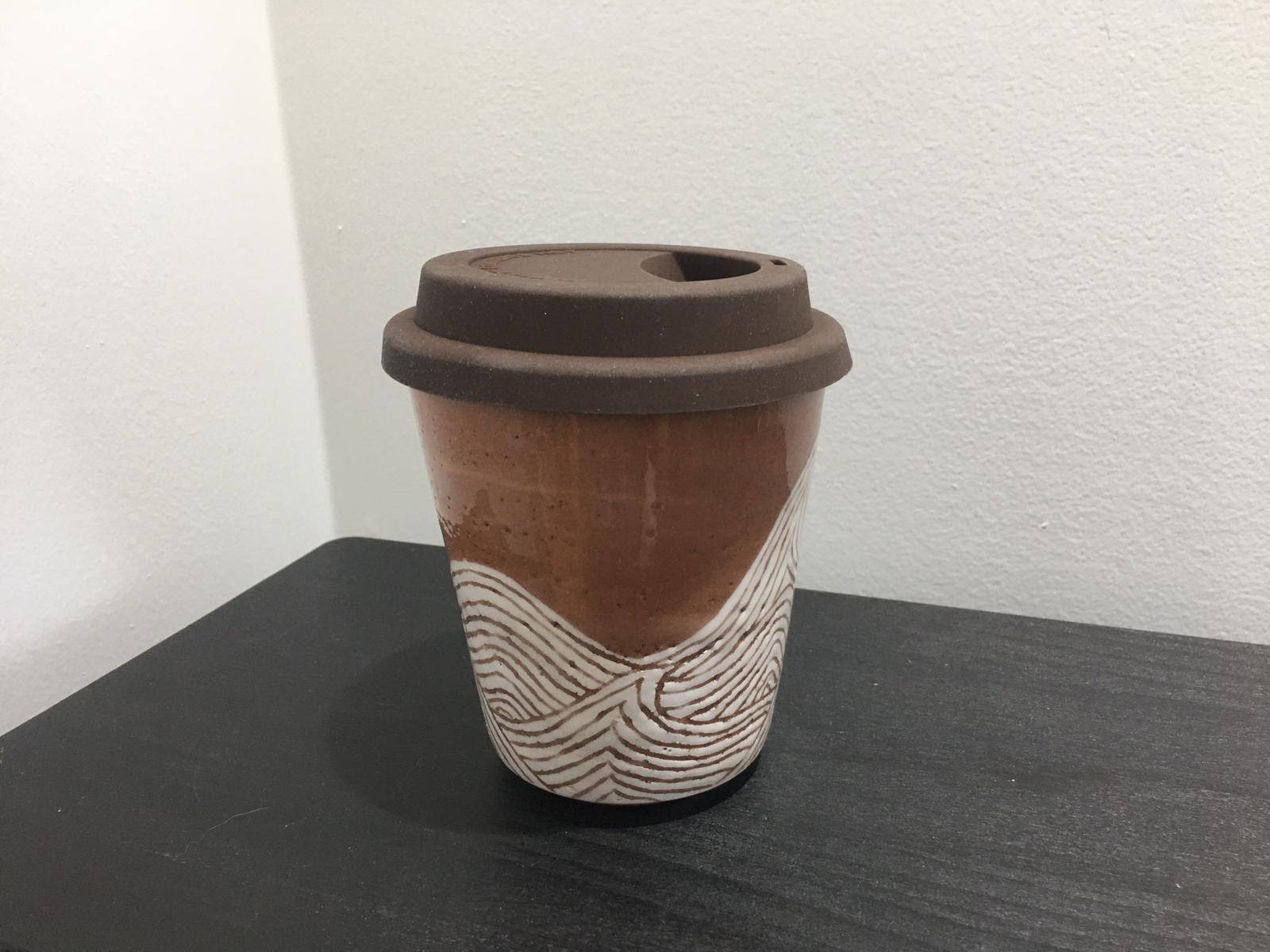 In this fun course, each team member learns how to decorate their very own, one-of-a-kind, personalised cup with your company's logo under the guidance of an expert potter.
You will learn about the art of pottery-making and how to glaze which culminates in a re-usable keep cup that will keep the tea room clean and is great for the environment.
Celebrate sustainable and practical art with your team
| | | |
| --- | --- | --- |
| Why | Through this experience, you are supporting local artists. | |
| Team Size | Works well for teams of all sizes. | |
| Duration | Approx. 60-90 minutes | |
I tend to introduce myself as a sculptor, although I'm engaged in many different art disciplines as well. I fell in love with three-dimensional art at a very early age which came naturally as I was born in a family of artists. It was the world I've grown up in, a measure of value around me. With my penchant for anything fun and colourful, I found myself unable to keep away from tinkering and dabbling with paints and colours. It is a creative space where you can come with your friends and family to relax and paint at your own leisure.
I'm passionate about bringing people together through a shared passion. From basic modelling in clay to carving wax, glazing, casting resin and painting figurines with an airbrush, I hope we can have a lot of fun together. I am also quite thorough and I won't give up till you learn the skill 🙂
*Please note: artists may change
Your Next Class
New team experiences and instructors added each week.
© 2020 Yum Tum. Zoom is a proprietary trademark of U.S. Zoom Video Communications, Inc. Yum Tum is not affiliated with Zoom nor makes any representations for Zoom. For Zoom's privacy policy please refer to this page. Pictures  or videos of classes are the best available representation of dishes offered in the classes. However, this does not guarantee that the experiences will come out looking exactly the same during a class. Yum Tum and it's instructors are not liable for the end result. Yum Tum and its chefs cannot be held responsible for any injury sustained during a class.