Fiery Fiesta: Tinga Tostada
Ready for a feast? Experience the best of Mexican fiesta through a special cooking class! In this immersive experience, participants will learn how to make Tinga Tostadas. Tinga what-a? Think of tender and juicy shredded beef, chicken or tofu cooked in a red chili sauce and piled onto a tostada- an open-faced tortilla.

Yep! We get how you feel… It feels like there's much to digest (pun intended) but it's going to be awesome deliciousness! Learn how this seemingly complex recipe is actually easy to do and fun to make. Tinga Tostada is true to the core of Mexican Fiestas- generous and delicious!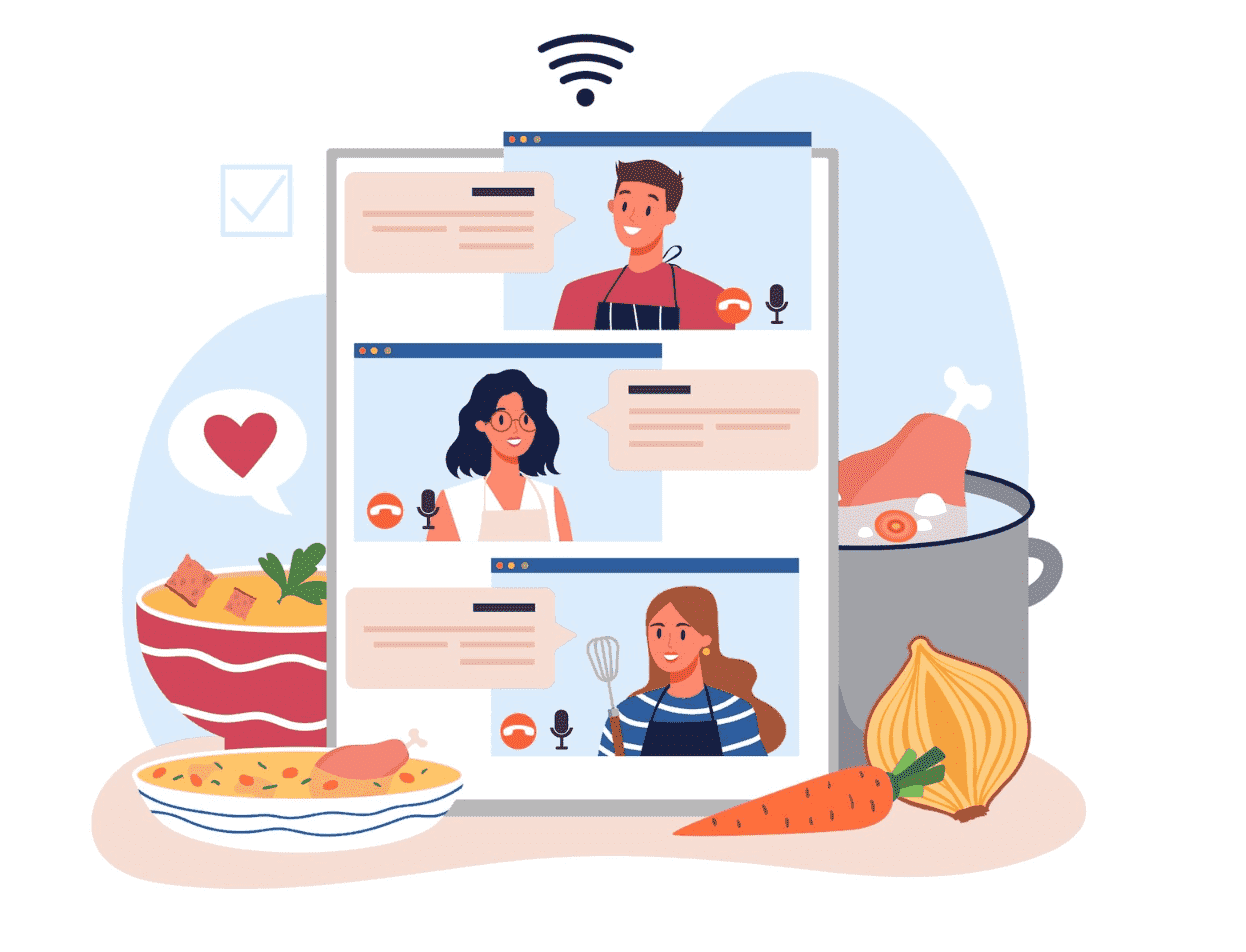 Inclusions:
Your experience curator will make contact with you to find out specific details about your team and plan and organise your entire experience
You will receive an invite in the form of a fun poster to get the team excited
All team-members get a calendar invite
A personalised event schedule is created for your team
The most exciting part – host the 90 minute event for the team with a professional chef and an entertaining emcee
Share some great team photos from the event
Collect and share post-event feedback to measure team engagement
Optional Extras
Create a short video highlights capturing the best team moments

Request a beautifully packaged box with expertly sourced ingredients. If you decide book without the box, we will share recipes that are pantry-friendly for team-members to source ingredients themselves.

Bottle of wine
What to Expect
Fortunately, you don't have to worry about the nitty gritty as we take care of the whole process for you! You get a complete end-to-end service as we take care of the logistics including shipping of ingredients, planning of the event, post-class feedback and video highlights reel.
All that is required of you is to let us now date and time that works for your team, kick back and relax while we serve the best experience to your team on a platter!